The world's most famous actors who have a twin and their real stories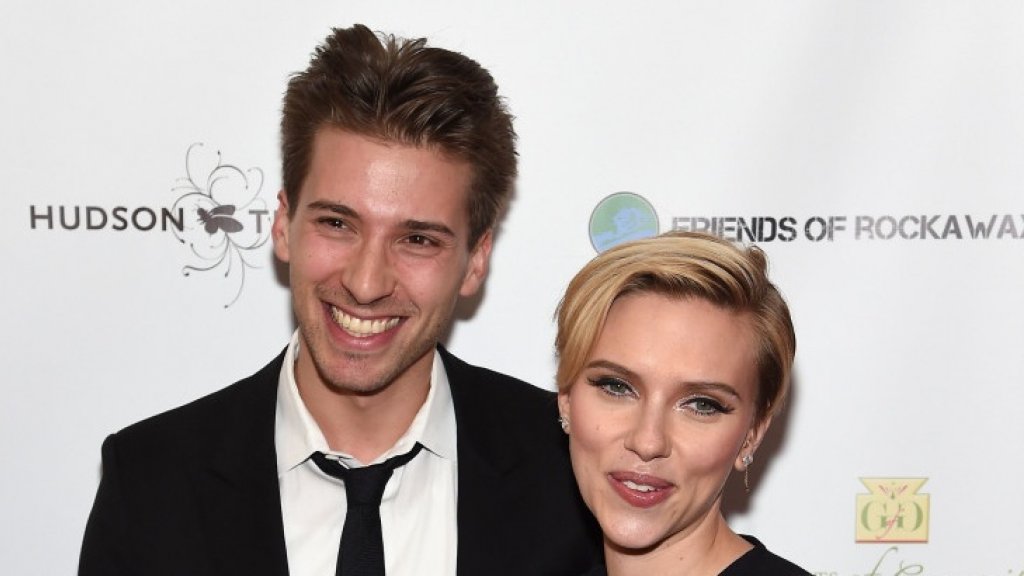 Scarlett and Hunter Johansson, Vin and Paul Diesel, Ashton and Michael Kutcher and many other twins who have made a career in the film industry and not only there. Their interesting and inspiring life stories are waiting for you in this compilation!
Twins in the history of cinema are not a rarity! But rare twins become actors together, mostly the sibling prefers to live in the shadow of the famous relative. We found out which twin actors are making a successful career in Hollywood, and who prefers living in the shadow of a famous brother or sister.
Oliver and James Phelps
Everyone knows these brothers: James and Oliver played the Weasley twins in the Harry Potter films.

The boys demonstrated their acting talent by playing the main roles in school performances. And when their mother said that the casting for the roles of Fred and George Weasley had begun, the boys rushed to take part in it and got the roles.

The brothers have identical appearance, but people from close circle say that there are many external differences between them and it is not difficult to understand who is who. By the way, Oliver is the older brother, he was born 13 minutes earlier than James.

Both brothers are married, but they do not display their personal lives. Oliver and James continue their acting career, unfortunately, they get not very interesting roles in the middling projects.


Ashley and Mary-Kate Olsen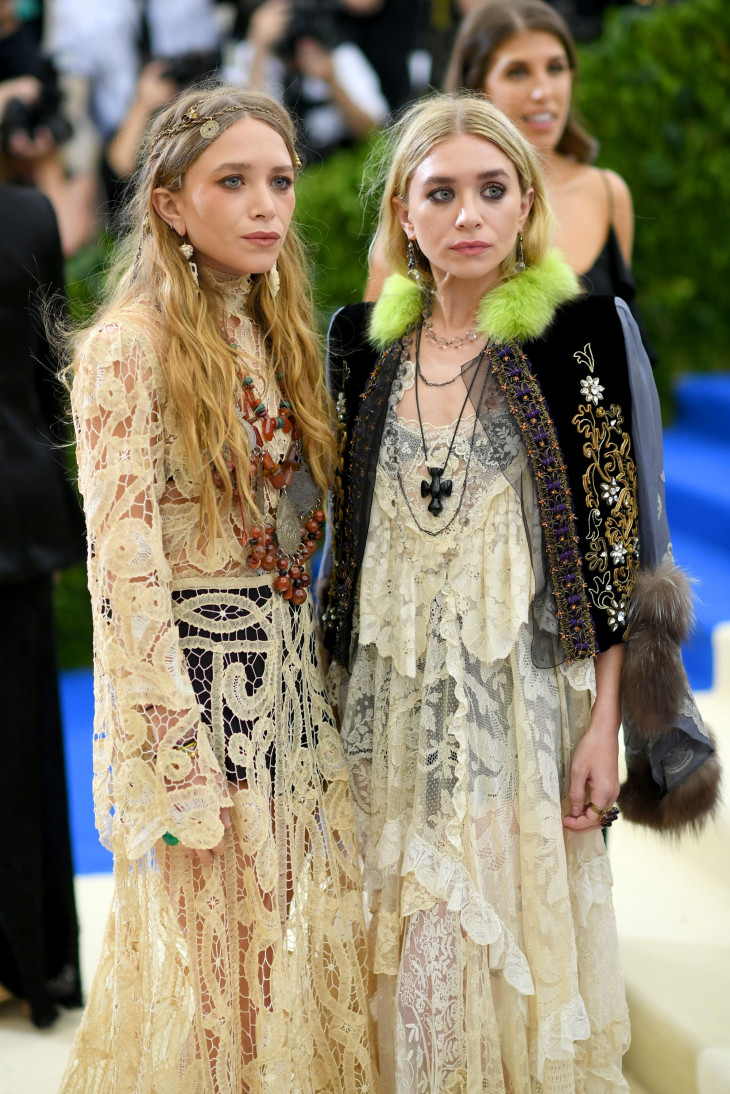 These girls are 30+, and they haven't been in films for more than ten years. But here is the paradox - everyone knows them!

The fact is that they act in films ... from the cradle. The Olsen sisters debuted at the age of 9 months in the early 90s sitcom Full House. Then a production company was created, named after them. Although Ashley and Mary-Kate have lost interest in the film industry, they have become successful in business. Sisters built a whole empire, which produces clothes, shoes, bags and accessories, perfumes, etc. For many years, they are among the hundred richest women in the entertainment industry.

A few years ago, Mary-Kate asked to perceive her as an independent person, separate from Ashley. By the way, Mary-Kate is 2 minutes younger than her sister, and she is left-handed, unlike right-handed Ashley. The younger sister a couple of years ago married Olivier Sarkozy, the brother of the ex-president of France, and the older, Ashley, is still in search of her soul mate.


Eva Green and her sister Joy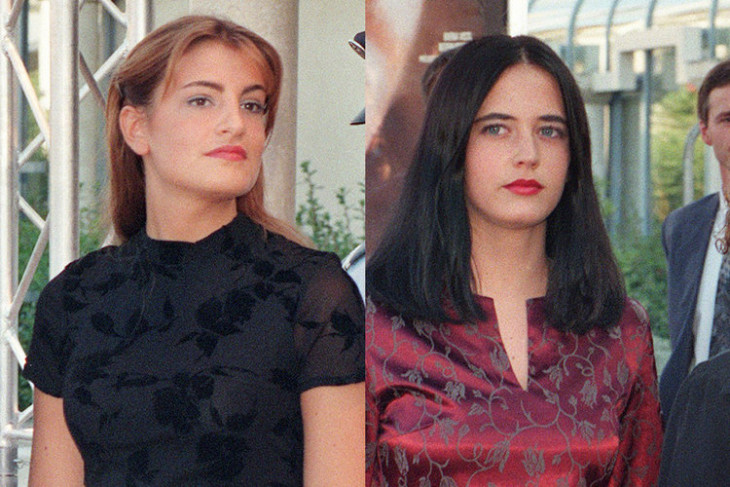 There is a striking example when there is an abyss between two sisters. Eva is the fateful beauty of the world cinematography, but Joy is not a public person — she works as a lawyer in Paris.

From childhood, girls were heavily influenced by their mother- actress Marlene Jobert, known for the film "Rain Passenger". The twins tried their hand at acting, and the older Eve was lucky to become famous, but the younger one ultimately chose the profession of a lawyer.

In general, the sisters look completely different: Eva looks like her father (who, by the way, is a dentist), and Joy is more like their famous mother.


Vin Diesel and his brother Paul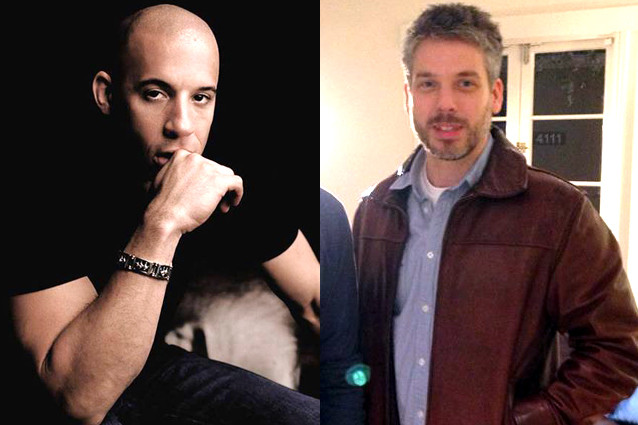 Who would have thought that the charismatic Vin Diesel has a twin brother! Paul Sinclair (real name) doesn't look like Vin. He is not so strong, does not shave his head and develops in another niche of the cinematic process: Paul is a movie editor.

The brothers are very different: Mark (who is Vin now) showed a talent for acting in early childhood. And when he got the opportunity to play on stage, he took full advantage of it. But Paul is more modest — everyone's attention confuses him.


Scarlett and Hunter Johansson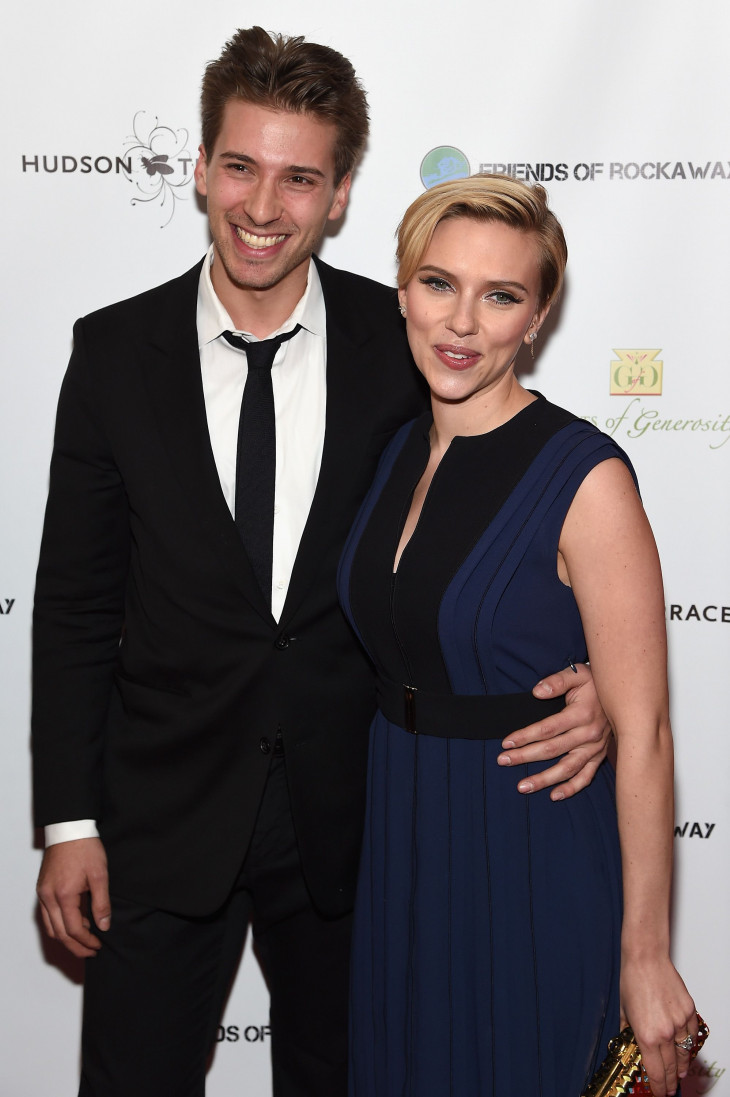 Hollywood beauty Scarlett Johansson has a twin brother Hunter, who also became an actor. Hunter even played a role with his sister in the movie «Manny & Lo». But the guy didn't like the first movie experience at all, unlike his sister, who felt on the set like a fish in the water.

Now Hunter spends his time working with charities and helping with political campaigns — in 2008 he helped to get President Obama elected. Who knows, maybe soon Mr. Johansson will become a politician or an influential crisis manager. But while he is building his career, Scarlett has already become famous. She repeatedly fell into the top ten highest-paid actresses in the world.


Ashton and Michael Kutcher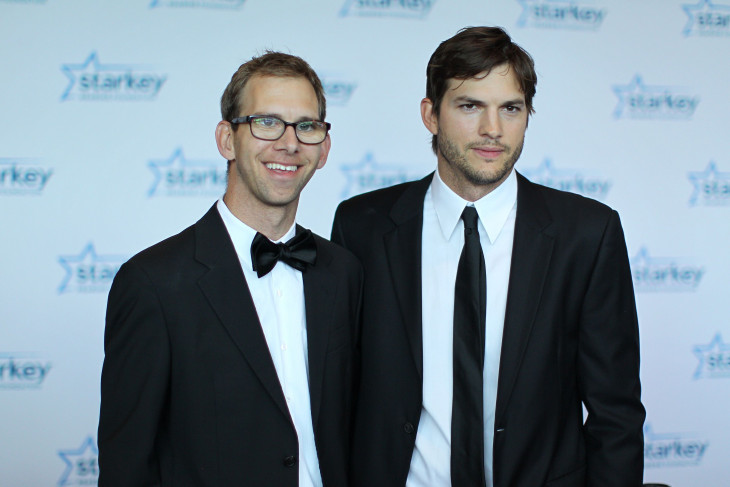 When Ashton and his brother Michael stand side by side, it would never occur to anyone that they are twin brothers. Besides, Michael was born with very serious health problems: Michael was diagnosed with cerebral palsy as a kid and underwent a heart transplant at age 13.


The childhood of the future movie star was overshadowed by the illness of his brother. Ashton adored Michael, but could not help him. As a result, the boy suffered from chronic depression. At 13, when Michael was clinically dead for a while, Ashton even tried to commit suicide. Fortunately, his father caught him at the last second, when the boy was about to jump out of the window...
Ashton was saved by his passion for school theater, which allowed him to forget about the troubles of his brother for a while. And later acting became his profession and not only cured of depression, but also allowed him to enter the Hollywood elite. However, life gave Michael Kutcher a second chance, too — now he is an American businessman, public speaker, and advocate for children with cerebral palsy and organ donation.
Kiefer and Rachel Sutherland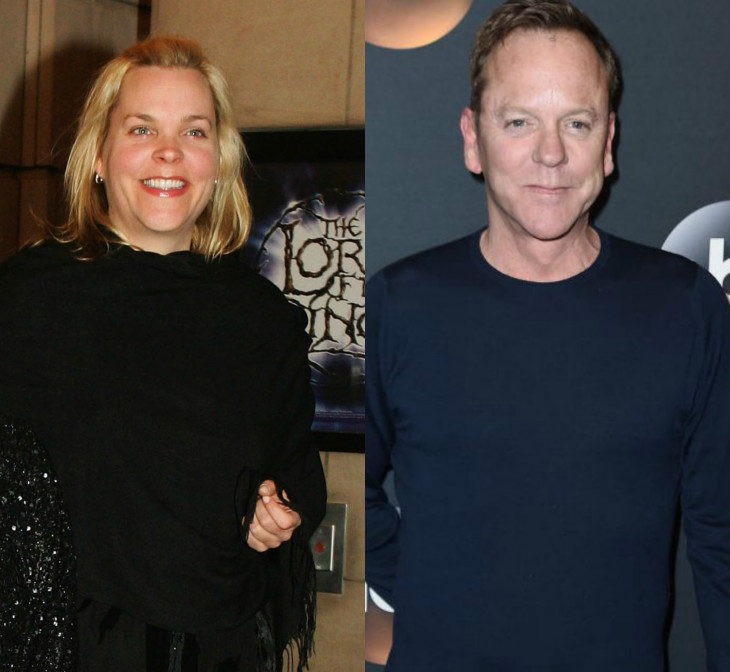 Few people know that the famous artist Kiefer Sutherland has a half-sister. They were born in London, where their famous acting parents worked then. Mother, Canadian actress Shirley Douglas, inspired her children that everyone has their own way. And although the parents divorced, Kiefer and Rachel knew about the success of his father - the famous Hollywood actor Donald Sutherland.

The son followed in his father's footsteps, but the daughter did not become an actress. Although it is difficult to choose another profession if everyone in the family works in the film industry. So Rachel work in post-production: preparing movies for release.


Linda and Leslie Hamilton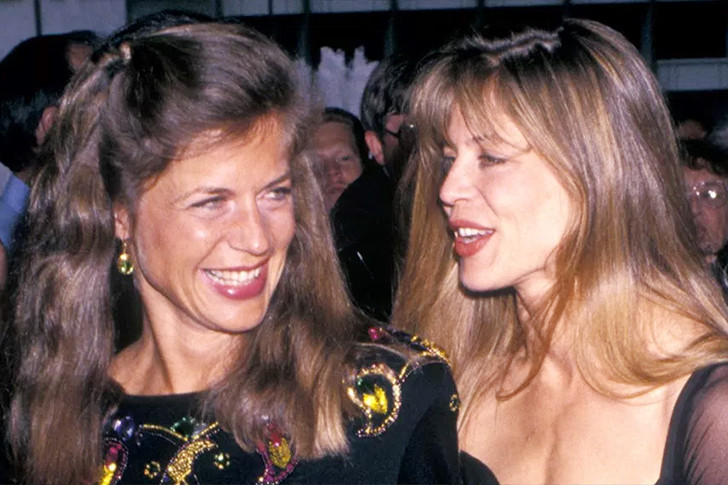 Linda Hamilton, who played Sarah Connor in "The Terminator", also has a half-sister, Leslie. And they look very much alike! In this family, Linda is the youngest, and she was greatly depressed by the resemblance to her sister. It seemed to Linda that Leslie was a very energetic and bright personality and therefore did everything to not be confused with her sister.

But in youth, they parted ways. Leslie studied as a nurse, and Linda began to play in a movie. A little later, the actress got a bipolar disorder, which explained her aggression towards her sister. It is noteworthy that in some scenes of "The Terminator", Linda is replaced by her sister Leslie - and the viewer did not even notice this!


Joseph and Jacob Fiennes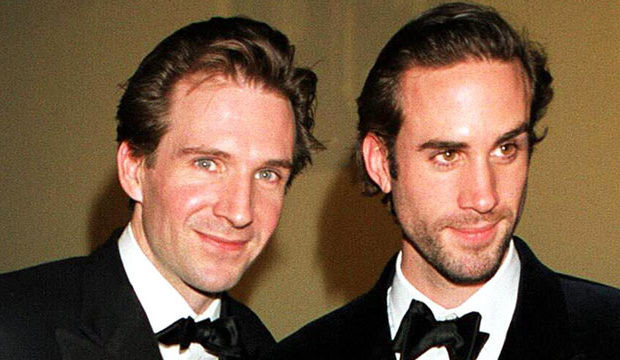 Yes, the artist, who became famous after his role in the tragicomedy "Shakespeare in Love", has a twin brother, Jacob. But in the Fiennes family, he is — an exception to the rule. After all, all five brothers and sisters are related to the cinema: Ralph Fiennes became a Hollywood star (he played in the "English Patient" and got the role of Voldemort in a series of fantasy novels "Harry Potter"), the sister Marta is a director, Magnus composes music, another sister Sophie is a director of the documentary films. And only Jacob decided that he has nothing to do in the film industry, he actively engaged in global environmental issues.


Jason and Jeremy London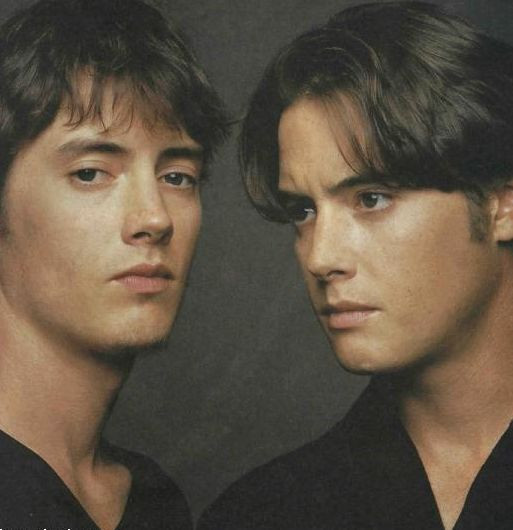 That rare case when both brothers became actors, although not of the first echelon. Jason relied on feature films, the most famous films with his participation - "Dazed and Confused," "Fall Time," etc. But Jeremy's brother works more in television projects - "The Grift" and "Crossing Jordan".


Isabella and Isotta Rossellini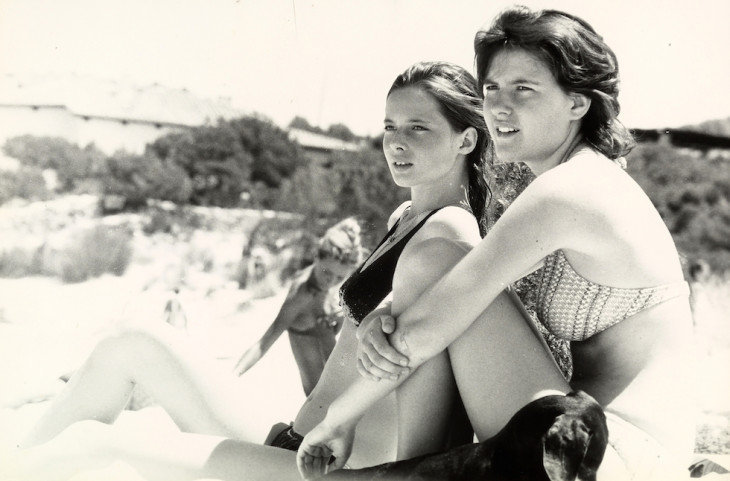 The Italian movie star Isabella Rossellini was born into the family of the greatest actress Ingrid Bergman and film director Roberto Rossellini. Surprisingly, she also has a sibling Isotta, who became a Professor of Italian literature.

By the example of celebrities, we can once again make sure that the destinies of the twins are very different, and it seems that a child who is born first is more active and often more successful in life. Although there are always exceptions that only confirm the rule.