The astrologer predicted the end date of the coronavirus epidemic
Astrologer Vlad Ross claims that the end of the epidemic will be in April, and the situation in the world will soon stabilize. What to expect next, in an exclusive and blitz interview.
Did the stars predict the appearance of coronavirus?
Yes, I personally spoke about this back in 2019, making a forecast for the current year. I warned that January will be difficult. Two planets came together, carrying large-scale misfortunes for the Earth. This is Pluto and Saturn. Pluto is a symbol of hell, the god of the underworld of Hades. I said that a lot of people can suffer. Actually, this happened.
But I will add that the situation could have been much worse. And there could have been many more victims. But the Chinese government has really done everything in their power to reduce the spread of the virus.
Will the situation get worse or better?
The divergence of Pluto and Saturn begins in late February and early March. This means that the epidemic will go down. But the danger will remain as long as mercury is in Pisces. Fish – this is just about diseases that are spread by airborne droplets. This is not only a coronavirus, but any flu.
And as soon as Mercury passes into the sign of Aries, the coronavirus will end. This will happen in mid-April. By the end of April, people will start to recover, and it will become clear that this virus is not as dangerous as it seems now.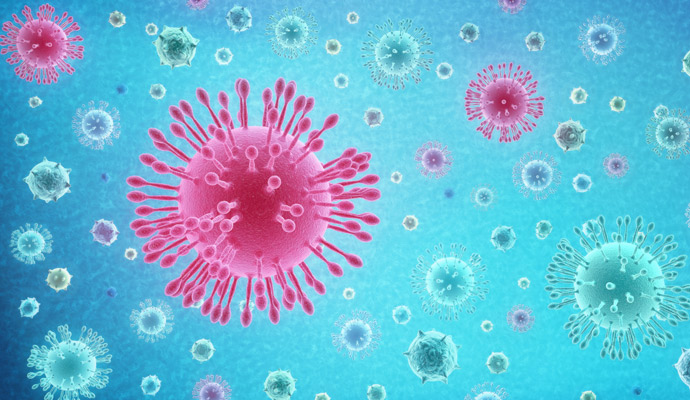 There are rumors that Vanga foresaw the epidemic…

Yes, she predicted that in 2020, "yellow disease could become global". And that salvation from it will be found in three months, that is, in April.
Actually, information from Vanga and information from the stars are the same. The beginning of the epidemic is the end of December — the beginning of January. The end of the epidemic is April.
By the way, there is another point. The most important thing is that this virus is afraid of heat. As soon as the temperature rises to 15 degrees, the virus will come to an end.
Please note that there is no epidemic in the southern countries, although there are always a lot of Chinese people on the island of Bali. Therefore, when I am asked where people can go on a trip in these days, I recommend warm countries. Seychelles, Southern Islands, Egypt. But in April, it will be warm in our country, too: And in May, we will only remember about this big infection.
Will the epidemic affect USA?
The epidemic has affected more countries under the sign of Capricorn and Sagittarius. Therefore, the epidemic strongly affected China, which is under the sign of Capricorn and Italy, which is under the sign of Sagittarius. And USA is under the sign of Cancer, so we should not wait for unexpected and difficult situations.