Sandra Bullock: Beauty & Anti-Aging secrets of a Hollywood lioness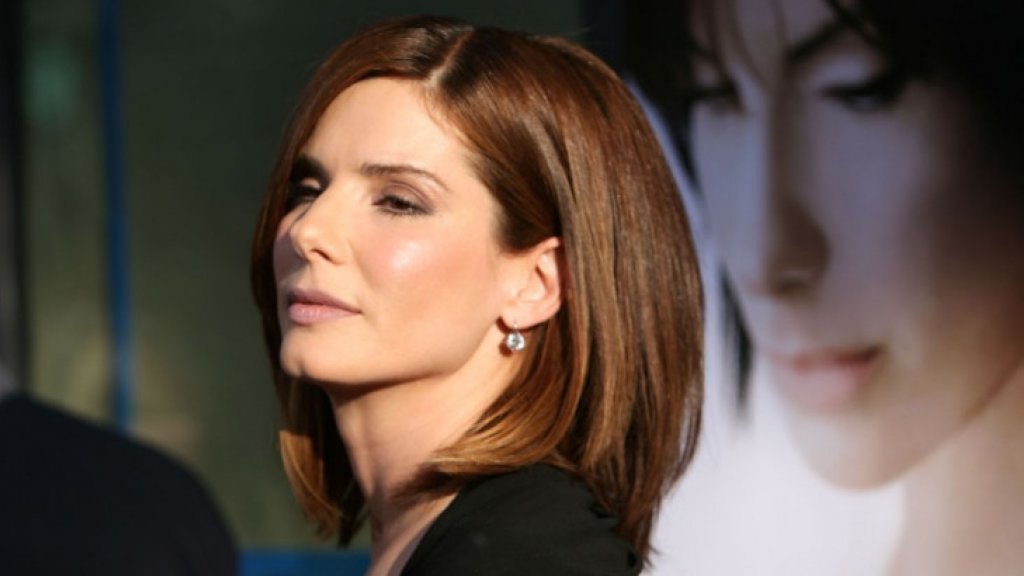 Sandra Bullock is celebrating her 55th birthday. However, the celebrity looks like a 35-year-old. We decided to find out the main beauty secrets of the birthday girl. Some things will surprise you!
Beauty & Anti-Aging treatments one's of the most respected and highest-paid actresses in Hollywood, Oscar Winner - Sandra Bullock - probably hides some tricks and special secrets, taking into account the fact that her physical appearance over the years became more beautiful. When asked by journalists about her methods of preserving her beauty and youth, the celebrity avows that she prefers natural remedies and proven methods, and simple exercises help her maintain her athletic form.
Do you want to know how the star of the films "The Proposal", "The Heat", "Ocean's Eight" manages to look much younger than she should according to her actual age? We found out what a popular American actress eats, how she trains and cares for herself.
Skincare treatments

Sandra Bullock
Many 25-year-old girls envy Sandra Bullock's perfect skin and magnificent complexion - at 55, the star shines, always looking young and fresh. In addition, her beauty procedures include intriguing, and sometimes conflicting methods. But first things first.


From a young age, Sandra massages her face with pieces of fruit. This natural peeling makes the skin fresh and toned. Like many beauties, Bullock uses anti-aging cosmetics that help get rid of wrinkles, relieve puffiness and remove dark circles under the eyes.

The actress rarely uses cosmetic masks. The only procedure that she never ignores is high-quality skin cleansing. To wash his face, a celebrity uses a washcloth made of flannel fabric. This helps to remove the stratum corneum, thereby preventing the appearance of premature wrinkles.
Anti-aging treatments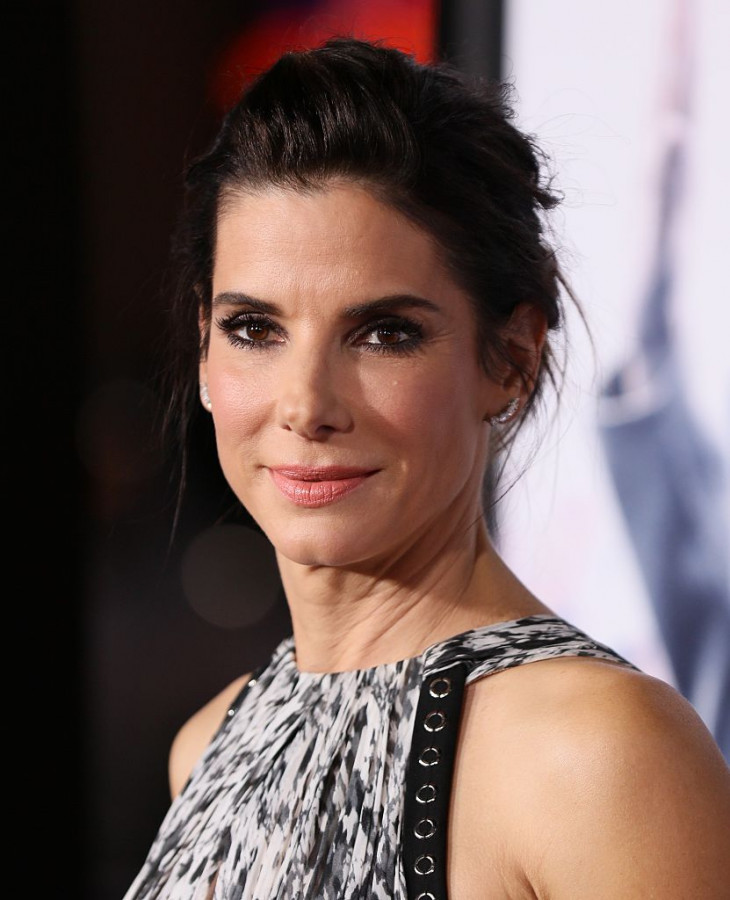 Like many Hollywood celebrities, Bullock was attacked by haters for employing anti-aging fillers and Botox and even facial implants. But the actress has repeatedly denied these assumptions and emphasized that she prefers natural methods to maintain her youthful appearance.

Though Sandra claims that she avoids injections of beauty, she is not afraid to admit that she often experiments with the skincare methods. In The Ellen DeGeneres Show, the celebrity confessed that she and her and Ocean's 8 co-star Cate Blanchett, decided to sample the unusual sensational technology, the Epidermal Growth Factor Facial by celebrity facialist Georgia Louise. Hollywood EGF Facial uses EGF harvested from (lab-grown) foreskin cells. (it sounds scary, but, they say, it works).

If that doesn't sound familiar, it's actually more commonly dubbed the 'penis facial' due to its resemblance to certain male fluids.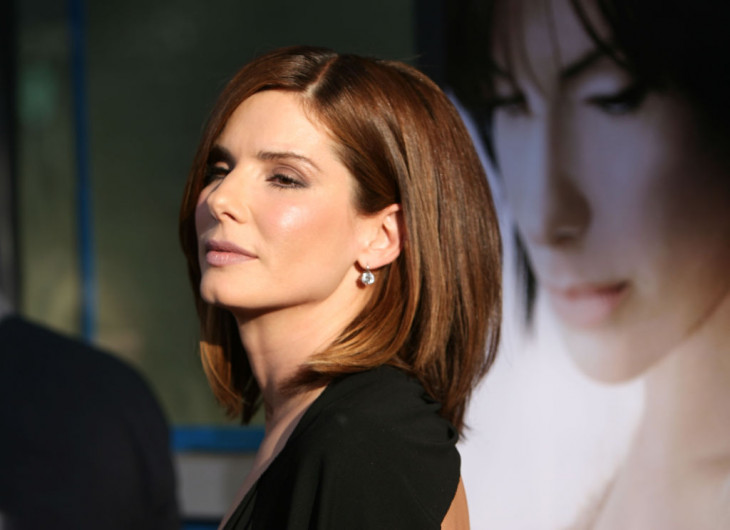 Like collagen, Epidermal Growth Factor is a protein that naturally occurs in human skin. EGF stimulates cells in the skin called fibroblasts, which produce collagen and elastin to thicken and tighten skin. The scientists who discovered EGF won a Nobel Prize for their work… it's that big of a deal.
According to Louise, this procedure is approved by the U.S. Food and Drug Administration (FDA). The EGF includes three stages: Deep Cleansing Chemical Treatment, the injection of stem cells into the epidermis using microneedles and the application of a softening mask. The Georgia Louise notes that this procedure has a huge success among her famous customers in Hollywood. The cost of one session is 650 dollars.

Georgia Louise told People: "I wanted to give [Bullock] something that would transform her skin without the need to undergo lasers, so I loaded up her bespoke facial with something that would give her long-lasting results. The Sandra effect is working, it seems ".

Given the appearance of Sandra Bullock, there is no doubt that such an unconventional method of skincare is not fiction. It is not surprising that serum with EGF has become a legendary anti-aging agent and is considered one of the best anti-aging products of recent years.
How Sandra Bullock stays fit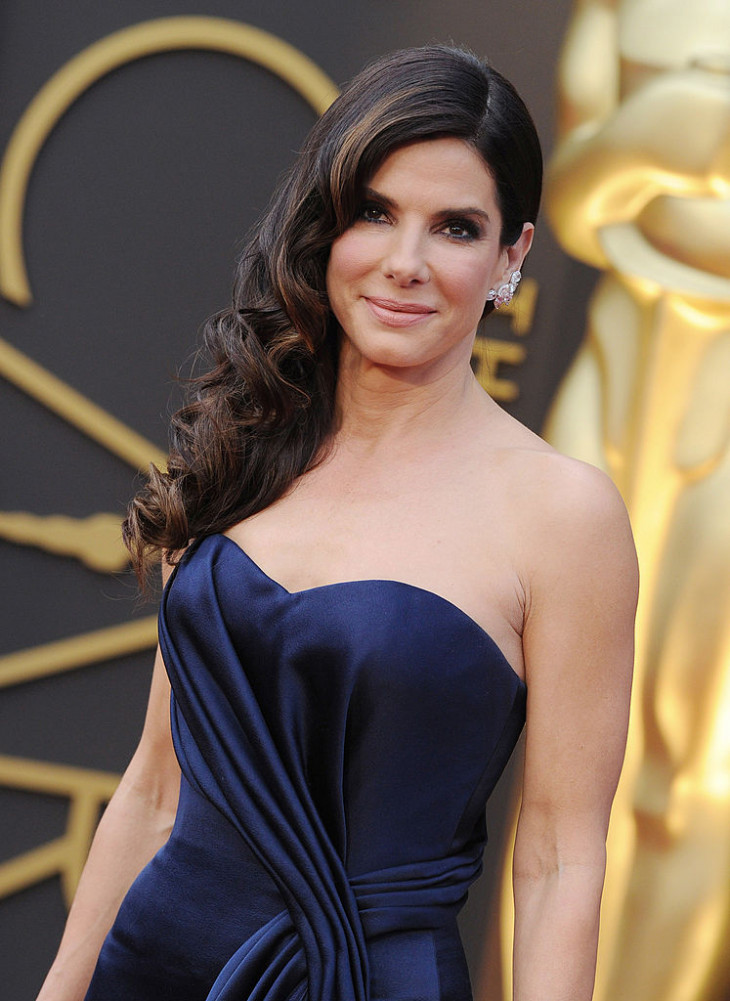 The actress rises at 5 am every day to exercise. According to media, Sandra chooses as a trainer Simone De La Rue, whose workouts place significant emphasis on cardio and core workouts as well as weights and pilates.
"There's always cardio like dance, jump roping or rebounding. Then we alternate between 10-minute intervals of high-intensity cardio and strength training moves that focus on different body parts," the Bird Box star told Women's Health.
Sandra focuses on controlled meal portions and sticks to fresh, free-range food. She enjoys chicken and turkey meals (favors lean proteins) and sugar and gluten-free food. The star eats throughout the day to ensure her metabolism remains high. Emirates Woman also reports that Bullock sticks to her lean diet for six days a week, but allows herself a single day to indulge on sweets, chocolate and the like.
Also, Sandra has a balanced mindset when it comes to life philosophy, once saying: "I never did anything according to what anyone else wanted. That's why I think I am happy. I do everything 100% — even my stupidest missteps. I know when I'm getting ready to mess up, I'm going to do it full-on."